"Ignition switch"
02-08-2019, 09:41 PM
"Ignition switch"
---
'98 i30 - 123k Miles
I desire to replace my "ignition switch" re "as the alternator turns". "The switch" is 20 years old and the (now non-repeating) weird lights on the dash are not a sign of good things to come.
I've already replaced all the other bits. If the new alternator or new battery had dumped, each would still be dumped - but it drives super nice, w no drivability issues to note at all. I took it to work and back again today - no issues.
re: replacing that particular electrical part that's "hot all the time" - is this the correct part # below?
https://www.infinitipartsdeal.com/pa...,998_001,48750
Thanks
02-09-2019, 09:41 AM
Senior Member
Join Date: Jan 2011
Location: Central AR
Posts: 2,874
I replaced the 98 model's switch a couple of years ago with an Intermotor. The 98 is my daughter's daily driver. She had an unexplained starting issue one day like the battery had died. So I decided the replace the switch since its not an uncommon failure item. No further problems with the new switch. I understand the switch works on other Nissan models. Don't be surprised if the new one has a tighter fit due to a new cable length. Not much price difference between Intermotor and OEM. I usually go with Intermotor, for select parts that I know, to get a better warranty and local exchange. Here's a picture of old and new switches below.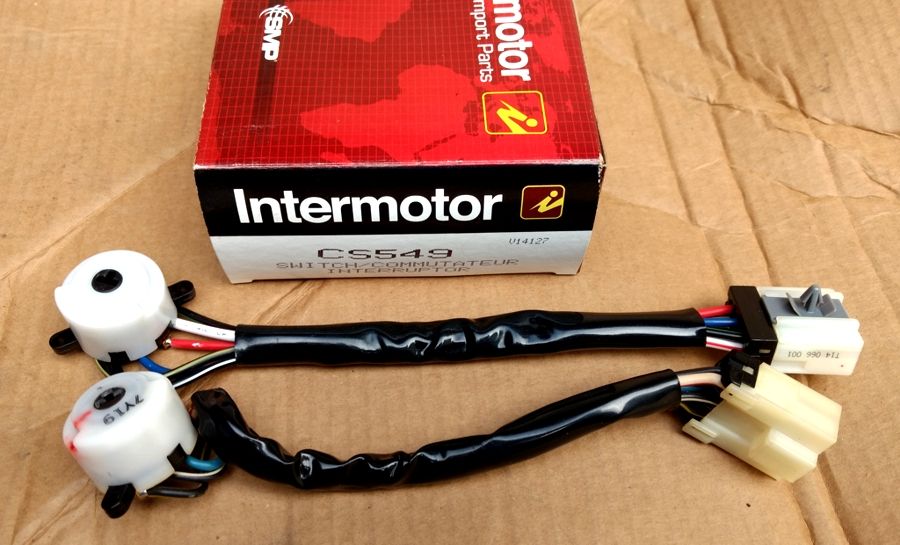 I stated moving from from Advance batteries to Interstate. I'm growing tired of 36 month replacement warranty batteries that are "programmed to fail" at 39 months.
I think the part number changed to US283 after I bought the one in the picture.

---
Last edited by CS_AR; 02-09-2019 at

10:23 AM

.
Thread
Thread Starter
Forum
Replies
Last Post
4th Generation Maxima (1995-1999)
5th Generation Maxima (2000-2003)
4th Generation Maxima (1995-1999)
4th Generation Maxima (1995-1999)
4th Generation Maxima (1995-1999)